News
Media Release: CBR Screen Investment Fund grants nearly $500,0000 to screen projects
Wednesday, 19 July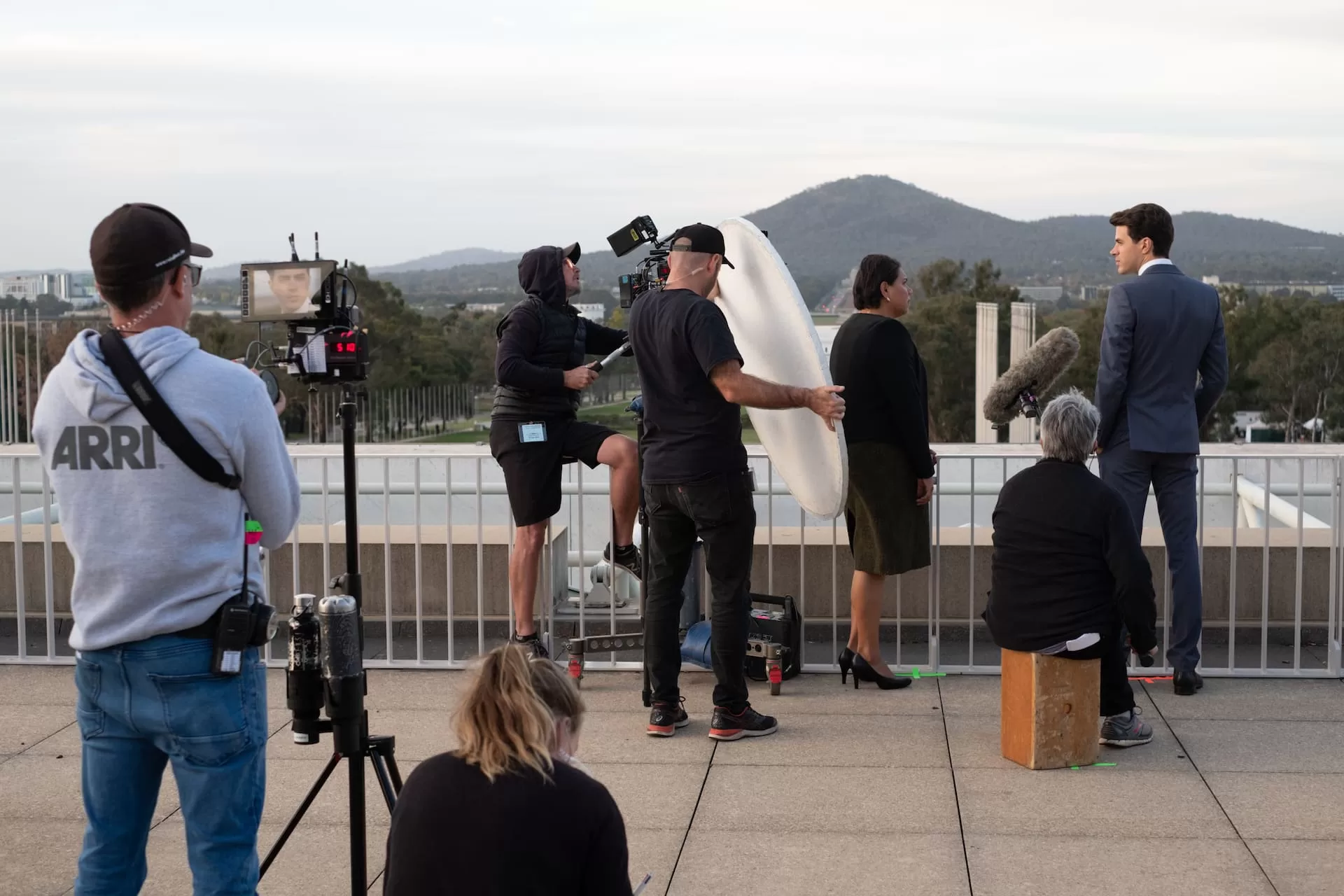 The end of the 2022 – 2023 financial year saw the CBR Screen Investment Fund, which is managed by Screen Canberra, grant $498,832 to ten diverse local and incoming screen projects.
Established in 2018 in partnership with the ACT Government, the fund aims to foster a vibrant screen industry by nurturing local talent, championing diversity, and elevating the profile of the ACT region both nationally and internationally. Previous projects funded by the initiative have gone on to win awards and receive international acclaim, including the feature films 6 FESTIVALS (2022) and SISSY (2022), and the television drama series TOTAL CONTROL (2019-present).
Screen Canberra CEO Monica Penders says the fund aims to support those that embody creative merit while driving market engagement and contributing to the growth and sustainability of our local screen industry.
"The CBR Screen Investment Fund has served as a catalyst for the growth and success of the ACT's screen industry. Since the fund started, we've been really building up local capacity, and it's fantastic to see this develop as it is paving the way for larger productions to come to the ACT, which will have a significant impact on the economy.
"By assisting projects across key stages, such as development, production and enterprise, we can ensure the continuation of outstanding work being created by the talented and skilled professionals based here in the region. This year, in particular, we are proud to be championing indigenous stories by supporting the third series of Blackfella Films' TOTAL CONTROL and local First Nations company Yoowarni Productions' upcoming television series PARANORMAL BLACKTIVITY.
"The take-up of screen content from around the world has drastically increased as our tastes and viewing choices have broadened. And there is no sign of it slowing down. The thirst for Australian content is also growing, so it's an exciting time for Australian screen creators, and we're thrilled to be a part of that. Having a fund such as this ensures that we can continue to build our local capacity and showcase to the rest of the world the capabilities, skills and opportunities within the ACT."
Applications for the CBR Screen Investment Fund Production Round 22 and Development Round 22 open on Friday, 21 July: screencanberra.com.au/funding/cbr-screen-investment-fund. Round 22 applications close on Thursday, 19 October 2023.
Projects that received CBR Screen Investment Funding in 2022 – 2023:
EVAN & HELL – Feature (Factual)
Evan Buckley has been to hell and back. Home schooled in a Christian Cult in Canberra; the school curriculum was replaced with a punishing quest for moral purity in preparation for God's reckoning. Evan and his peers in the cult community were confined and silenced as children… now they are ready to tell their story. Theirs is a journey of religious rehab, healing, and discovery of a life lived today with unbound authenticity and self-expression.
PARANORMAL BLACKTIVITY – Television Series (Comedy)
When bloody murders, unexplained disappearances, and strange phenomena increase in number in remote Ngunnawal Country, long-estranged siblings reluctantly team up to investigate who and what is behind this mysterious unrest. Is it a series of explicable coincidences, or ancient Aboriginal monsters that have been awakened by an imbalance in the natural world (or something even worse)?
RUNN: THE NEDD BROCKMANN STORY – Feature (Documentary)
RUNN follows Nedd Brockmann, an electrician turned national hero, as he embarks on a 4000km run across Australia to raise money for the homeless. This film captures the triumphs and struggles of Nedd's journey while exploring themes of the human spirit, endurance, and social issues. With never-before-seen footage and a unique blend of humour and beauty, RUNN is a heart-pumping and emotional journey that celebrates the resilience of the human spirit.
HISTORY & SCIENCE PACKAGE: RUSH, SHAPE IT SHIP IT, RISE OF THE DICTATORS, WW2 WAR MACHINE – Television Series (Documentary)
Explore the pivotal moments in history and science with 'SHAPE IT, SHIP IT', 'RUSH', 'WWII: WAR MACHINE', and 'RISE OF THE DICTATORS'; a dynamic package of television shows that delve into the fascinating stories of human innovation, conflict, and power, illuminating the past and present using archive footage, graphics, specialist interviews and engaging narration to help tell these stories with gripping narratives and cutting-edge research.
WITH MY LITTLE EYE – Television Series (Drama)
On a quest to heal herself and her family of former ASIO spies, Sue-Ellen must open the box of secrets they have all kept shut for decades and, after a lifetime of silence, reclaim her voice.
BRAMBLE – Television Series (Drama)
Midway through a joyless life in a country town, pharmacy sales assistant Ginny finally gets a chance at love, but when Ginny is wrongfully arrested for murdering her father, her hope dies… or… maybe not.
POLY – Television Series (Dramedy)
A woman in a polyamorous marriage lives two completely different lives between her Navy husband and wild artist boyfriend – but when both relationships are put to the test, she discovers how to define herself on her own terms.
DAY BOI – Feature (Fantasy)
In the post-apocalyptic town of Midfield, the human population is protected from outside threats by the vampiric Revered, in exchange for blood feeds.
THE STONING – Television Series (Drama)
Detective Sergeant George Manolis is despatched to the small outback town of Cobb to investigate the death of school teacher Molly Abbott by stoning.
TOTAL CONTROL – Television Series (Drama)
Outsider turned kingmaker, Alex Irving, is at the centre of power in the nation's capital but what she's about to discover will test her like never before. Can Alex achieve the change she's been fighting for, or will it cost her everything?
For more information on these and past recipients of funding, please visit the Screen Canberra funding Archive.