Pitch your project to producers, get insight from industry specialists and mingle with leading creatives from the Australian screen industry.
Registrations Open
Monday, 18 September 2023, 9:00 AM
Registrations Close
Friday, 3rd November 2023, 11:30 PM AEDT, or until sold out
Are you sitting on a project that you're ready to pitch? Pitch Fest is a highly sought-after two-day event and the third and final stream in our bespoke screen development program, Screen POD. If you have already learned the process and refined your project, then you're ready to sign up for Pitch Fest.
Upcoming Pitch Fest program: Thursday 23rd – Friday 24th November 2023.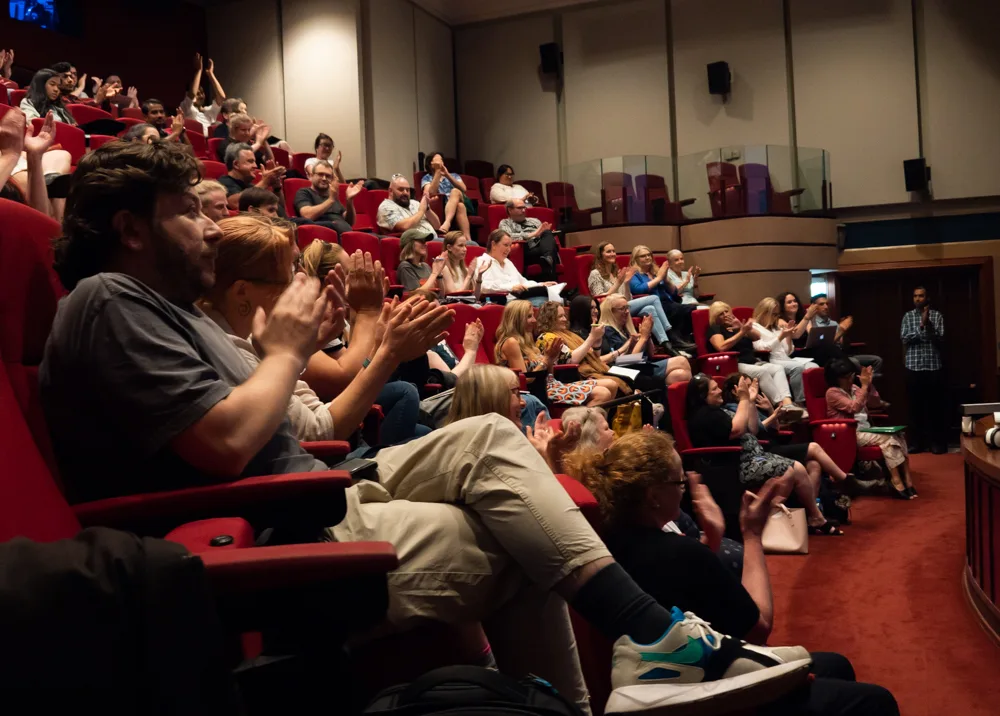 Some Snaps from Pitch Fest FEB 2023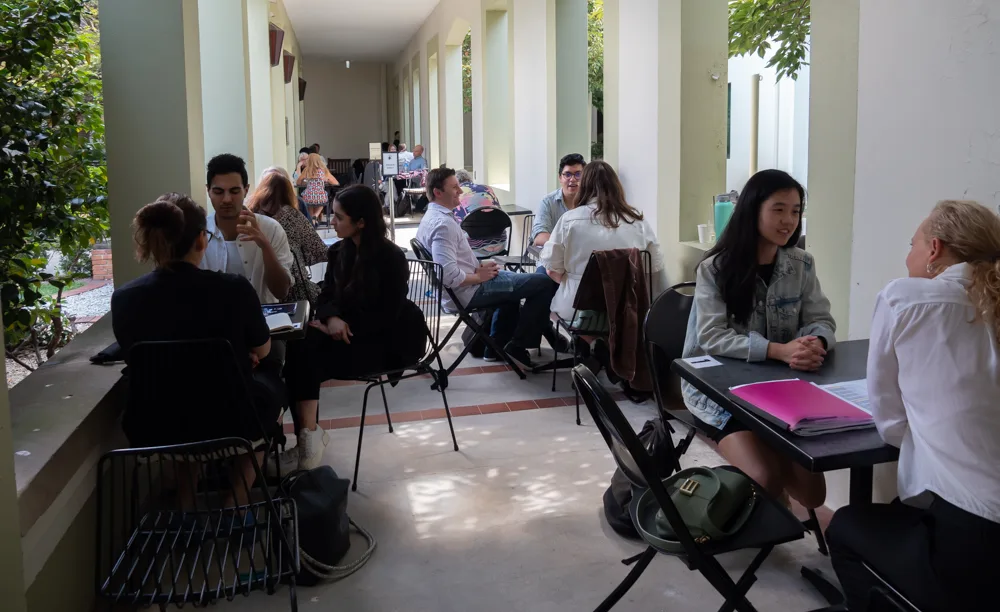 Pitch Fest allows you to meet and network with Australian screen professionals and provides you with the exclusive opportunity to pitch them your project or idea.
Over two days, you will be allocated five 15-minute sessions to pitch your project to five different Market Representatives. In addition to the pitches, there will also be a series of presentations and panels to give you a deeper insight into the screen industry.
A Market Handbook will be provided to you in the lead-up, giving you the opportunity to study each attending Market Representative in order to request time with individuals or production companies that best align with your project. Take a look below to see who we've had in the Pitch Fest Market in previous years.
Contact us about Pitch Fest
PREVIOUS MARKET REPRESENTATIVES
Joanna Werner from Werner Film Productions
Joanna Werner is a creative Producer and Executive Producer for film and television and is currently Director of Werner Film Productions. Her work has been defined by consistent acclaim, with multiple AACTA and Logie Awards, and three Emmy nominations.
Catherine Nebauer from Northern Pictures
Catherine has over 25 years of experience in the media space in a wide range of roles, including channel management, distribution and as an Executive Producer. Under Northern Pictures, she has had over 600 episodes commissioned in Australia and internationally.
Stephen Luby from Ruby Entertainment
Stephen Luby began his producing career in the Australian industry over 25 years ago, in prime-time television on high-profile sketch comedy series. In 2015 Stephen produced the award-winning mini-series THE SECRET RIVER, the ABC's top-rating local drama for 2015.
Paddy Macrae from Matchbox Pictures
Paddy Macrae is an Executive Producer who has held multiple roles in scripted development since 2015 at Matchbox Pictures. Paddy has worked across the scripted development slate at Matchbox Pictures.
PITCH FEST FAQ
WHEN IS PITCH FEST 2023?
The upcoming Pitch Fest dates are from Thursday, 23rd to Friday, 24th November 2023.
To ensure that you don't miss any updates, subscribe to our mailing list!
HOW IS THE PROGRAM DELIVERED?
Pitch Fest is an annual event hosted in Canberra over two days. All ticketholders are encouraged to participate in-person; however, for the 2023 program, there will be opportunities for online sessions for anyone who cannot make it to the nation's capital.
WHAT PRODUCTION COMPANIES HAVE PREVIOUSLY PARTICIPATED IN PITCH FEST?
Studio Canal
Princess Pictures
Goalpost Pictures
Universal Pictures
Roadshow Rough Diamond
Matchbox Pictures
Ruby Entertainment
Northern Pictures
Easy Tiger
Hopscotch
Hoodlum Entertainment
Transmission Films
Arcadia
Odin's Eye Entertainment
Bonsai Films
Playmaker Media